Top 6 Business Intelligence Trends in 2022 to Watch & Adopt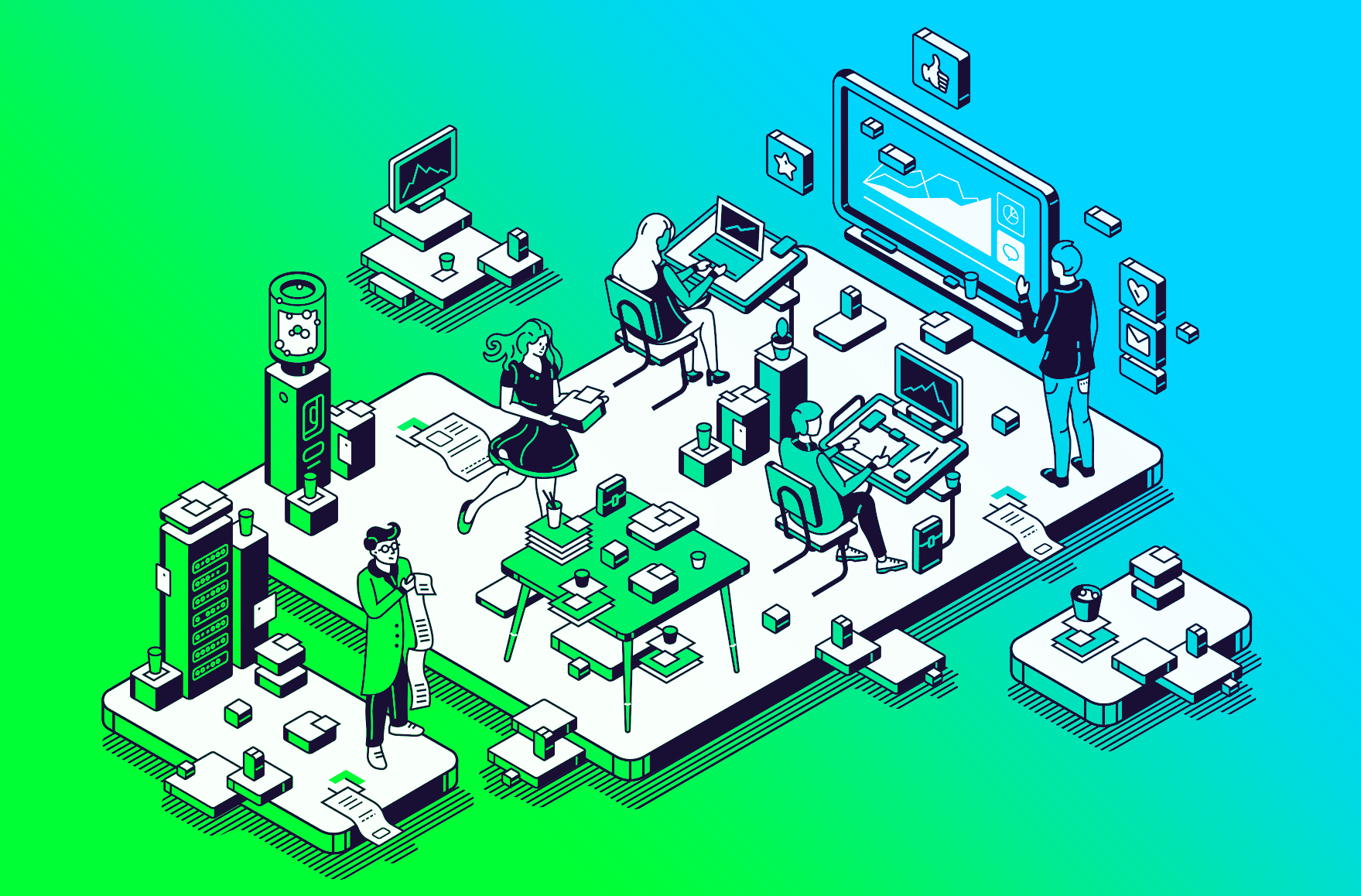 Top 6 Business Intelligence Trends in 2022 to Watch & Adopt
For the last two years, the Covid-19 pandemic put businesses on their heels. Brick-and-mortar stores and service providers (like HVAC, plumbers, and electricians) had to find new ways of doing business to keep their customers and teams safe. And as infection rates ebbed and flowed, prompting new government responses and swings in consumer behavior, businesses of all sizes and shapes had to scramble to react to the market and current events. From hovering over hourly sales, to measuring impact of operational pivots, and being glued to the news watching CDC statistics daily, more than ever, real-time metrics mattered.
Naturally, this made data an important topic in both 2020 and 2021. And with the continued variants + uncertainty we're experiencing this year, big data and business intelligence will likely be at the forefront of business planning and discussion for the next 12 months, as well. 
That being said, let's take a look at six BI trends that will be front and center in 2022. 
Usability (UX/UI)
Dashboards are an easy way to view data analysis results. But having data isn't enough — business data is only as useful as it is used. For humans to actually understand and use the insights, the interface needs to be pleasant, digestible, and accessible. And navigating results needs to be simple for teams of all skill levels, so the insights can be actionable beyond the executive team and incentivize buy-in by the broader organization.  
Luckily, usability is still the name of the game this year. Simple data visualizations that give users relevant information, alongside clear natural language explanations (more on that in a minute), will be presented logically in intuitive analytics dashboards. Relationships between data will be clearly defined with clickable pop-ups and UX forward labels. And options to filter data and segment results will be easy to find and use. 
As a result, teams across organizations will be able to run an analysis quickly and play around with the insights to get the complete picture. 
No-Code / Codeless
Since earlier iterations of traditional and self-service BI tools required coding experience, data scientists and BI developers were the only ones who could ensure data quality, build pipelines, run analyses, create dashboards, and visualize results. This created BI bottlenecks, as teams had to wait weeks, if not months, for their request to move through the queue. 
But this paradigm started to change when low-code BI solutions emerged, allowing users with less coding experience to build analytics dashboards, create workflows, analyze data, and more. Of course, data teams were still needed for harvesting tasks like data collection, data prep, data governance, and data security — but there was much less demand for their attention on the analytics side of things. 
Now, as true codeless BI platforms emerge on the market, data analytics (specifically ad hoc analysis) is easier than ever. All users have to do is pick the data sources and data sets they want, and drag and drop them into a workflow to build a pipeline. Once the data starts flowing via the integrations, these business users can customize their dashboard and visualizations by clicking a few buttons.  
Whether we're talking about low-code or no-code BI, 2022 is just the beginning. Looking ahead, we expect to see existing low-code solutions launch more codeless features to make data analytics more accessible and less intimidating to users. And as no-code BI grows in popularity, new codeless business intelligence solutions will emerge as well.
Predictive Analytics 
Traditionally, data analytics solutions were used to look backward, to review historical data, events, and trends to pinpoint problems in business strategy and execution. And back then, this was enough to respond to market trends and capitalize on opportunities effectively. 
But now that we're dealing with an unpredictable market, this isn't the case anymore. If businesses want to keep up with customer needs and expectations in real-time, they need to look ahead — to forecast future events, anticipate customer behavior, and predict performance. 
As a result, we can expect to see wider adoption of predictive analytics this year, pushing the Global Predictive Analytics Market closer to the predicted 2026 revenue milestone of $22.1B. Many businesses using standard business intelligence tools will make the switch to predictive BI, and companies that already have it in place will find more ways to use predictive analysis. This will make it easier for teams to adapt their customer experience to the volatile market.
Prescriptive Analytics
Not all business users have the expertise to extract insights and interpret data. But without that skill set, there's little value in running an analysis. This means one of two things — either all teams need to be trained in the basics of data science, or business intelligence platforms need to evolve. 
Fortunately for businesses, this evolution has already started. The latest generation of BI platforms now uses artificial intelligence (AI) and machine learning (ML) algorithms to deliver prescriptive insights along with their forecasts and data visualization. Typically, this involves some level of anomaly detection and recommendations for strategic decision-making. 
Given the gap in the market and the need for businesses to make better decisions in shorter timeframes, we expect prescriptive BI to grow this year and explode in popularity over the next four years. 
Natural Language Processing (NLP)
From customer sentiment to chatbots and voice assistants like Alexa or Google Assistant, we've been using natural language processing (NLP) to improve communication between humans and technology for years. But only recently has it bled into data analytics — changing the way we query data and get results. 
Now, using NLP, you can query zettabytes of data in minutes by typing a simple question, rather than keywords and metadata. And the solution will answer you in a conversational way. This means you don't have to know how your data is organized or put together the perfect query to get relevant, useful information. You just need to ask a clear question. 
Given that the Global NLP market was valued at $10.72B in 2020 and is predicted to grow to $48.6B by 2026, we can expect more NLP-powered BI solutions to emerge and more businesses to adopt them this year and the next few years, as well.   
Gamification 
Gamification is one of the latest buzzwords. But that doesn't mean it's all smoke and mirrors. There's actually quite a bit of value in gamifying the workday. Not only does it make teams feel happier, but it also increases productivity organization-wide.
As a result, it can play a key role on the execution side of business intelligence. Once a solution has delivered results, insights, predictions, and recommendations — business leaders and managers can use gamification to motivate teams to improve and make long-term changes to strategy. 
While there are still some questions about gamification in the workplace — like what incentive structure to use, how to gamify remote work, and how to avoid appearing gimmicky — we expect to see more businesses give it a shot over the next 12 months. 
•     •     •
With all of these innovations, 2022 is shaping up to be an exciting year for business intelligence. And as companies adapt and evolve to meet the changing landscape, we may even be surprised by some new trends that emerge. Only time will tell. 
Looking for a user-friendly, no-code BI solution? Schedule a demo.
Archives
Featured Posts