How Does It Work?
If we told you exactly, we'd have to kill you... But in short:
Import Data
From any software or CRM. If you see numbers on the internet, we can pull them.
Make It Meaningful
What numbers guide you, your team, and how do you want to see them?
Insights & Alerts
Machine learning analyzes your business to provide helpful notifications so you know what needs attention in real-time.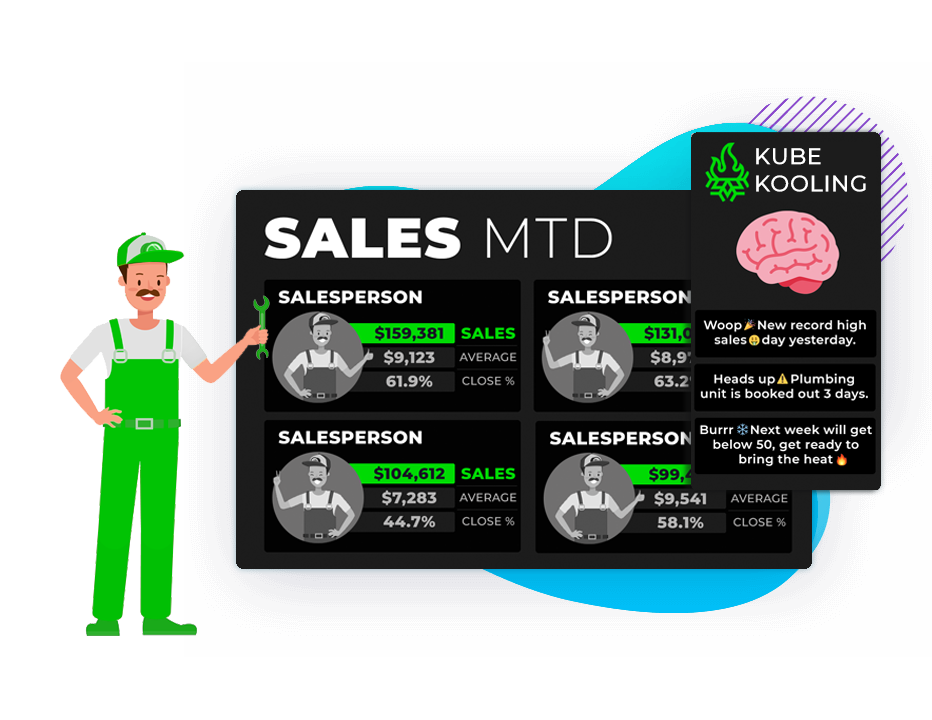 Dashboards With Beauty AND Brains 💄🧠
Visualize 👀
See what's happening in your business, however you want to.
Optimize 💪
Get smart alerts, suggesting opportunities & anamolies.
Make Your Data Work For You
Process
As SaaSy as we are, we take pride in our completely custom approach. No two businesses are the same, so no two dashboards are the same.
Software Integrations
We're compatible with literally anyone. But really, these are just a few.
Our Clients
Trusted by over

1,000

+ companies nationwide






Our Blog
Stories from the triple OGs of cash money baby 🤑